Equipment Rental in Beverly Hills
Top Quality Rentals from a Trustworthy Company
If you're in need of a company that provides reliable equipment rentals in Beverly Hills, you've come to the right place. At Calgrove Equipment Rentals, our team has over 30 years of experience helping our customers get the equipment they need to complete a wide range of jobs. Whether you are looking to rent a forklift for a day or you need some general construction tools for a month or more, we can accommodate your specific needs.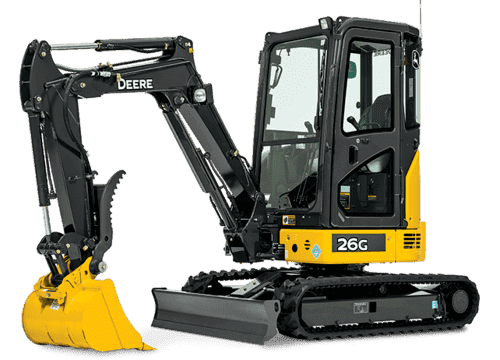 ​
Some of our most popular rental options include:
Flooring and resurfacing tools
Compactors
Excavators
Forklifts and reach forks
High reach equipment
Skid steers
Lighting
Call (818) 805-1617 today and enjoy the personalized service you deserve. We have two convenient locations in the San Fernando Valley!
Equipment Rentals for Commercial Contractors in Beverly Hills
Construction companies and a range of other commercial contractors are increasingly relying on equipment rentals to complete various aspects of their projects. Whether you are in a bind and need a special type of tool for the task at hand, or you are considering the option of renting instead of owning, Calgrove Equipment Rentals is here to help.
There are numerous advantages of renting equipment for your business, including:
You can avoid using your cash or borrowing money to pay the full cost of an asset
You can have access to higher quality equipment, which would be too costly to purchase
Your rental company is responsible for equipment maintenance and breakdowns
You do not need to find a place to store your equipment in between jobs
You do not have to worry about paying to replace old equipment
When you work with our company, we can also deliver your equipment to the job site and pick it up when you are finished. If you decide that purchasing your equipment is the best option for your situation, we also have a wide range of quality equipment for sale.
Equipment Rentals for Homeowners
Do you need equipment for a home improvement project? Calgrove Equipment Rentals has a fine selection of residential equipment to meet your needs. These include plumbing snakes, paint sprayers, insulation vacuums, equipment trailers, lighting systems, and more.
Are you looking for equipment to take care of some lawn and garden needs? Consider our rototillers, walk behind trenchers, sod cutters, log splitters, and stump grinders. We offer flexible rental agreements with durations of one day, a week, a month, or longer. Whatever your job requirements, we're here to ensure your success.
Book your Beverly Hills equipment rental today by calling (818) 805-1617 or contact us online. We can bring your equipment safely to your door or jobsite!