Tool & Equipment Rental in Ventura County
The Ventura Area's Choice for Fork Lifts, Excavators, Aerial Lifts & Much More
Calgrove Equipment Rentals offers a wide range of quality supplies and equipment for purchase or rent in Ventura County. If you are looking for a family owned and operated company you can trust, you've come to the right place. With more than three decades of industry experience, we're esteemed as experts and would be happy to help you select the right equipment for your project.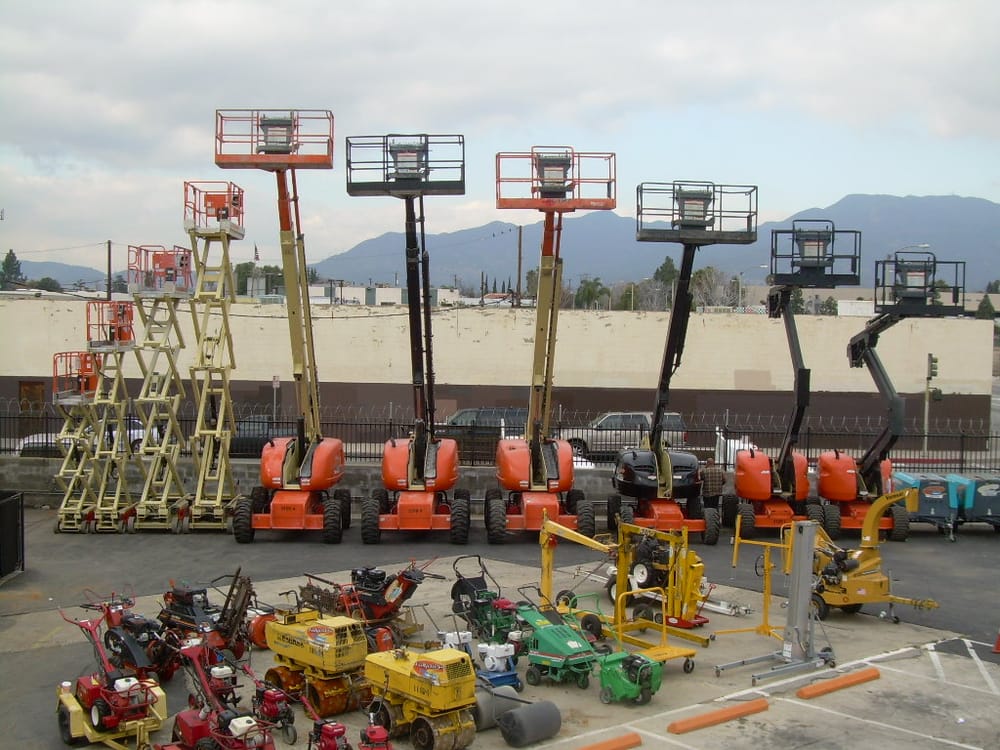 We're available to meet the tool and equipment rental needs of all of Ventura County, including but not limited to:
Ventura
Moorpark
Santa Paula
Ojai
Fillmore
Port Hueneme
Call us today at 818-918-9606 to learn more about the tools and equipment we have available for rent or purchase in Ventura County.
Personalized Service & Quality Equipment for All of Your Needs
Generators – Protect your business in the event of a power outage with a 900-watt to 6,000-watt backup generator.
Lighting – Ensure that your project runs smoothly, and your workers stay safe with a quality Generac mobile light tower.
Skid steers (compact loaders) – From trenching to minor demolition, this versatile piece of equipment can help you get your project done.
Forklifts and reach forks – Safely move heavy materials short distances with this common industrial equipment.
Excavators – Need to dig? We've got the John Deere or J.C.B. excavator you need for your mining, demolition, or construction project.
High reach equipment – When you need to reach high places safely, our scissor lifts, boom lifts, and cherry pickers are up to the task.
Flooring and resurfacing tools – From trolley hammers and concrete planers to floor scrapers and polishers, we have everything you need to demo and refinish your floors the right way.
Lawn and garden tools – Offering a wide range of tools for every outdoor project, including roto tillers, sod cutters, trenchers, stump grinders, and more.
General construction tools – Tackling a residential project? We can get you the dump trailers, plumbing snakes, power tools, and other equipment you need!
Why Choose Our Equipment Rental Company?
24/7 support and superior customer service - Not only are we always available to you no matter your need, but you can even rent our equipment over holidays and simply return it the next day. We offer partial days and full days to make sure that you have access for whatever length of time you need.
Wide range of options for rental and purchase - From high lifts to excavators, there isn't a piece of construction equipment that we don't have in stock or can't access for you if given advanced notice.
Modern fleet of equipment - All our rentals are top of the line when it comes to the make, model, and year and you shouldn't settle for anything less than the best.
Rave reviews - One of the perks of providing Ventura County equipment rentals for so long is that our customers absolutely adore us. You can browse through our reviews and become our next happy customer today.
Call us or contact us online today for more information on equipment rental in Ventura County. We look forward to serving you!