Tool & Heavy Equipment Rental in Sherman Oaks
Top Quality Equipment from a Team You Can Trust
If you work in construction or contracting, you likely need a lot of specialized equipment to complete your jobs. Whether you're a construction worker who needs to lay pipes underground, an electrician who needs to access an electric sign on a building's second story, or any other type of service professional, you can count on Calgrove Equipment Rentals to get you the help you need.
Our Sherman Oaks tool and equipment rentals are dedicated to help you do what you do best, even if you can't afford to purchase expensive, heavy-duty equipment yourself. Our rentals are convenient, affordable, and top-quality. We'll go above and beyond to ensure you have what you need to be successful in your business.
Call (818) 805-1617 today to get the equipment you need delivered to your Sherman Oaks job site as early as tomorrow morning. Our team is available to help you 24/7!
Excavators, Forklifts & Everything in Between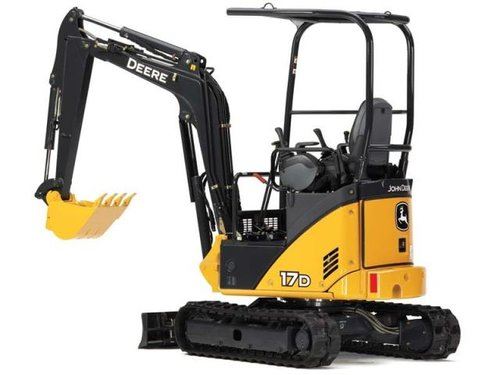 Contractors and construction workers can be hired to complete a wide variety of tasks, and we know that if you're in the industry, you need access to a wide variety of equipment. Our team can provide you with equipment that fits the unique needs of whatever job you undertake. We offer multiple models of forklifts, excavators, and more to help you prepare for any job, no matter the size.
Our Sherman Oaks Equipment Rentals Include:
Excavators
Forklifts and reach forks
High reach equipment
Skid steers
Lighting
General construction tools
Flooring & Resurfacing Tool Rentals
Are you preparing to undertake a large flooring job that involves tearing out or refinishing an old floor? Don't spend thousands of dollars purchasing equipment you may not ever use again. Instead, rent everything you need from our equipment supply. With two convenient locations in proximity to Sherman Oaks, we can get you set up with everything you'll need to complete your flooring job, including but not limited to:
Floor scrapers
Floor polishers
Surface grinders
Concrete planers
Trolley hammers
Lawn & Garden Tool Rentals
From log splitters and sod cutters to rototillers and walk-behind trenchers, Calgrove Equipment Rentals has everything you need to beautify and maintain your outdoor space. Our lawn and garden tool rentals are great for the weekend warrior tackling their own residential yard care projects. Not sure exactly what kind of equipment you need? Feel free to contact us and our friendly experts would be happy to recommend the right tools for your project.
Why Choose Calgrove Equipment Rentals?
24/7 support from our equipment rental experts - We know that issues can arise at any time of the day or night. Rest assured that we're available to you whenever you need.
Access to two fully-stocked rental lots - From humble beginnings of one lot with a couple of Bobcat skid steers to two huge fully stocked lots, we've come a long way. If you wish to view the lots, we can accommodate that upon request.
A full range of construction and contracting equipment - From forklifts to excavators, there isn't a piece of construction equipment we don't have available to you that we can't find upon request.
Our total commitment to your success and satisfaction - Our mission is to offer the widest variety of equipment for rent in Sherman Oaks, with options for all types of construction projects. Our equipment is available to you for both rent or purchase to ensure that you have everything you need to succeed.
Call our office at (818) 805-1617 or fill out our online contact form to get the equipment you need ASAP! We make the rental process fast and easy!