Canoga Park Tool & Equipment Rentals
Pickup & Delivery Available - Call
818-918-9606

Now!

If you're looking for a top-rated equipment rental company near you, look no further. At Calgrove Equipment Rentals, we proudly offer a wide selection of modern, diverse, and reliable heavy equipment for rent and quality second-hand equipment for purchase. We also offer a wide selection of tools for general construction tasks and home improvement projects. Whether you need rental options for a day, a week, or a month, we can accommodate those needs so you can complete your project on your timeline. With convenient locations in Canoga Park and San Fernando, we proudly serve the entire San Fernando Valley, Greater Los Angeles, and Ventura County.

Call 818-918-9606 now to speak with a representative about pricing, availability, and rental policies.
Excavators, Fork Lifts, Scissor Lifts, Skid Steers & More
When you need heavy equipment for a construction project, you need to know that the machinery you rent is well-maintained and high-quality. That's exactly what you can expect when you come to Calgrove Equipment Rentals. We understand how important your project is and aim to help you complete it with your timeline, budget, and safety in mind. We offer a wide range of heavy equipment to choose from to fit every need, and can even offer expert guidance if you need help selecting the right equipment for a particular type of project, such as mining, demolition, construction, or plumbing.
Contact us today to request a quote for:
Excavator rental
Fork lift rental
Reach fork rental
Scissor lift rental
Boom lift rental
Cherry picker rental
Skid steer rental
Construction lighting rental
Compactor rental
Roller rental
Generator rental
Flooring & Resurfacing Tools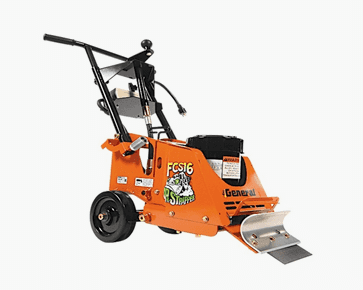 Flooring is a big job, but with the right tools, you can get it done the right way. Calgrove Equipment Rentals has all of the equipment you need to get you through your project from demolition to finishing touches.
Our flooring and resurfacing tools include:
Floor strippers
Floor polishers
Surface grinders
Concrete planers
Trolley hammers
General Residential Tool Rental
Weekend warriors turn to Calgrove Equipment Rentals when they need tool rentals in Canoga Park. From tile strippers and plumbing snakes to paint sprayers and pressure washers, we have everything you'll need for a variety of residential improvement projects. We also offer a range of lawn and garden tools to help you care for your outdoor space, including roto tillers, stump grinders, sod cutters, log splitters, and trenchers.
Renting tools is a great way to get your project done the right way without having to purchase equipment you may not need to use again any time soon. Give us a call today to request a quote or to receive guidance from our experienced staff on which tools you may need for your specific project.
Why Choose Calgrove Equipment Rentals?
As a family owned and operated equipment rental company, here's why we stand out from the competition:
We offer a wide range of quality equipment
We're available 24/7 for support and next-day rentals
We have two convenient locations in the San Fernando Valley that serve Los Angeles and Ventura Counties
We have over 30 years of combined equipment rental experience and knowledge
We take personal feedback seriously
We treat our employees well and support their career goals
Get access to a reliable fleet of equipment with Calgrove Equipment Rentals in Canoga Park. Give us a call at 818-918-9606 to get started.