Equipment Rental in Glendale, CA
Tools & Heavy Construction Equipment for Rent Near You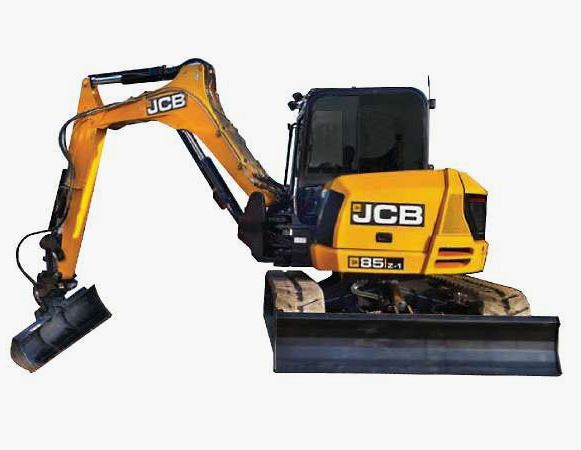 There is a reason why Glendale has remained one of the most high-end places to live and work in Los Angeles. As a hot spot of innovations in technology, education, culture, fashion, art, and community, it offers something for everyone, which is why over 200,000 people call Glendale home. Because this city is such a popular location, there are continually brand-new construction sites popping up, as well as opportunities for remodeling both houses and businesses. In order to handle the vast needs involved in these complicated kinds of building projects, it is important to have a reliable rental company where you can find all the equipment you might ever require to get the job done.
For comprehensive equipment rental in Glendale, look no further than Calgrove Equipment Rentals. With a huge range of purchasable or rentable tools, no construction task will be too large or extensive for you to handle.
Call (818) 805-1617 and ask us about pricing and availability of any general construction, flooring, or resurfacing tools for your next project.
Supplying Top Brand Equipment from John Deere, Bobcat & More
A large construction project, whether for residential or commercial needs, requires a lot of different tools. If you need to dig or refill, lift, or carry, grind or resurface, all of these tasks can be accomplished by our multiple options for equipment rentals. Our well-stocked lots, conveniently located in the San Fernando Valley in close proximity to Glendale, contain a wide array of options from trusted industry names like Bobcat, JCB, John Deere, Toro, Yale, Ingersoll-Rand, Genie, and more.
Just a few examples of the varied construction tools you can rent from our company include:
Tackle Your Next Home Improvement Project with Quality Tools for Rent
Home improvement projects often require the use of specialized tools, and it may not always make sense to purchase those tools if they're only going to be used once or twice. For example, if you're refinishing your own hardwood floors, you'll probably want to rent a floor resurfacer rather than buy it. That's where Calgrove Equipment Rentals can help. We're much more than just a construction equipment rental company—we're also Glendale's choice for general tool rentals for the weekend warrior.
Here are just some of the many tools we offer for rent to our Glendale customers:
Power tools
Tile saws
Paint sprayers
Plumbing snakes
Pressure washers
Concrete planers
Light towers
Compactors
Rototillers
And much more
Why Choose Calgrove for Your Equipment Rental Needs?
When you are seeking a reliable equipment rental company, you do not just need the tools themselves, but a dependable rental team to supply them. At Calgrove Equipment Rentals, our experienced team is ready to offer our complete services in support of your construction needs.
When you work with Calgrove Equipment Rentals, you can expect:
A huge range of any equipment you need for all contracting and construction jobs – Even if you require an uncommon, specialized piece of equipment, just get in touch so we can request it for you.
Complete access to both of our rental lots – We started out with just one or two Bobcat skid steers, but 30 years later, both of our massive lots are full to the brim with any equipment you could possibly need.
Absolute commitment to fulfilling your rental needs – From beginning to end, we aim to be available to you for every step of your construction project. Direct all your questions to our experienced team for any issue, big or small.
Call us today at (818) 805-1617 or contact us online to ask for more details about superior equipment rental in Glendale.