Van Nuys Equipment Rentals
The Tools You Need to Get the Job Done Right
You're capable of a lot on your own, but for some jobs, you need a bit of extra help. And in today's economy, purchasing or even leasing the equipment you need for your contracting or construction work may not be within your budget.
That's why Calgrove Equipment Rentals is always here to help you. With top-quality equipment available at affordable prices, we provide you with everything you need to succeed and make a profit. Our Van Nuys rental team can help you find exactly what you need for your job, get it delivered to your job site, and provide you with continuous support if you have any questions.
Contact us online or call us at (818) 805-1617 today to learn more about our equipment rentals and pricing. Our customer service team is available 24/7 to answer your questions and book your rental!
Heavy Construction Equipment: Forklifts, Excavators, and More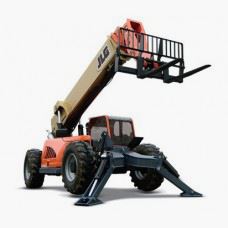 Whether you and your team need to reach up high or dig underground, we can provide you with access to the equipment you need from top brands like John Deere, Bobcat, Toro, JCB, Yale, Genie, and many more. Our Van Nuys excavator rentals, forklift rentals, and more are all fully functional and delivered ready to start, so you can get to work right away. If you have any issues, our support team is available 24/7 to help you out.
We offer the following equipment for rent, and more!
Excavators
Forklifts and reach forks
High reach equipment
Skid steers
General construction tools
Tool Rentals in Van Nuys
Calgrove Equipment Rentals supplies much more than heavy construction equipment—we're also Van Nuys' premier source for a wide variety of smaller tools for all types of projects. If you need a specialized tool to complete a job, chances are we have it! Not sure exactly what kind of tools you need? Don't worry—just tell us about your project and we'll recommend the right tools for the job. Our representatives are highly experienced professionals who can answer all of your questions.
We offer the following tools for rent, and more!
Flooring and resurfacing tools
Lawn and garden equipment
Pressure washers
Tile saws
Tile strippers
Rotary electric hammers
Plumbing snakes
Generators
Light towers
Power tools
Air tools
Insulation vacuums
Our Van Nuys Equipment Rental Team Can Offer You:
24/7 support - We know that things can happen day or night that affect your experience with our equipment, so we're available to you all night and every day of the week.
Access to two fully-stocked rental lots - You can rest assured that our equipment rental service has what you're looking for in terms of construction equipment for any and all types of jobs.
30 years of experience and knowledge - Having served Van Nuys equipment rental for three decades, we have the experience it takes to get you on your way with your job.
A full range of construction and contracting equipment - From forklifts to excavators to skid steers, if there is a piece of equipment that you can't find, we will find it for you and do everything it takes to ensure your experience is as seamless as possible.
Our total commitment to your success and satisfaction - We will stop at nothing to ensure that your experience meets your expectations and then some. Our complete dedication to customer satisfaction has gotten us to where we are today and we're not stopping any time soon.
Call (818) 805-1617 today to schedule your Van Nuys equipment rental! Whether you need your equipment for the day, the week, or even the month, we can get you what you need at a great price.