Excavator Rental in San Fernando
Reliable Equipment for Large-Scale Construction Projects
The excavator is one of the most versatile types of heavy construction equipment. Typically used for digging and trenching purposes, excavators can be used in a wide variety of small and large-scale projects including mining, demolition, construction, plumbing, and more.
If you are on the lookout for a trusted excavator rental in San Fernando or anywhere in the Greater Los Angeles area including Orange County, turn to Calgrove Equipment Rentals. We offer a fleet of quality excavators from industry-leading manufacturers including John Deere and JCB. Our family owned and operated company also offers delivery and pickup of excavators at a competitive rate. Whether you are looking to rent for a day, a week, or a whole month, our team ensures personalized service from start to finish.
JOHN DEER 17G
JOHN DEER 26G
JOHN DEER 35G
JOHN DEER 50G
JOHN DEER 60G
J.C.B. 8018
J.C.B. 8029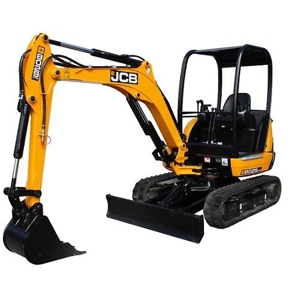 Take a look at the different excavator models we have below. If you're ready to discuss your needs, call us at (818) 805-1617!